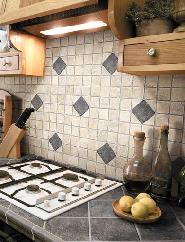 Whether porcelain, natural stones, or ceramic, tiles can add a touch of class, beauty, and durability to any area. One of the greatest benefits to tiles is that they offer the ability to customize an area without going overboard on price. You can add the simple back splash in your kitchen, or make over your entire bathroom with just a few simple tile additions. Perhaps a marble foyer can give the entrance to your home that ambiance it deserves and at the same time give you the ability to clean up those muddy foot and paw prints with ease.


While the installation process of tiles can be more difficult, our expert Installers and Design Consultants are here to help along the way. We take you through to process step by step and explain everything as we go. So not only will you have a spectacular looking new tile floor but you can be assured that it was installed properly and will stand up to the test of time and your family.

Floor & Design also offers radiant heating products for you new tile flooring, please ask a Design Consultant for details.
To see our wide selection of tile choices,
click on any of the following manufacturers: